Automated Corporate Gift Giving: Never Forget an Employee Birthday Again!
Whose job is it to remember all of your employees' birthdays, anniversaries, and other special dates? Has a celebration ever fallen through the cracks? Yikes! 
Sounds like you need to automate your corporate gift giving!
It is crucial for your team's morale to mark special occasions and celebrate personal and professional milestones, yet this task can be challenging to prioritize when budgets need to be balanced, pitches must be completed, and deliverables are expected in your client's inbox by EOD. 
Let us help! Batch can do all the work and you can get all the credit with our automated corporate gift giving solutions. Sound like something you need to know more about? Here's the skinny.
1. Send us the dates and addresses. 
You send us a spreadsheet with important dates, so we know things like when it's about to be Jerome's 40th birthday and Sally's 15th anniversary with the company. Then, let us know where the gifts should go. If you don't know where the gift should go, we can handle that, too.
2. Give us guidelines. 
Tell us about your budget, a type of gift you'd like to send each time, or a small business partner you particularly want to include in the box. You can even give us a standardized message to handwrite on the card for each box we send.
3. Plan how to brand it.
We can do gift wrap in your company colors. We can stamp boxes with your logo. We can create branded swag or keep a stash of your branded coffee mugs to throw in each box. You name it, we can develop the right solution for ensuring the gift is branded for your company.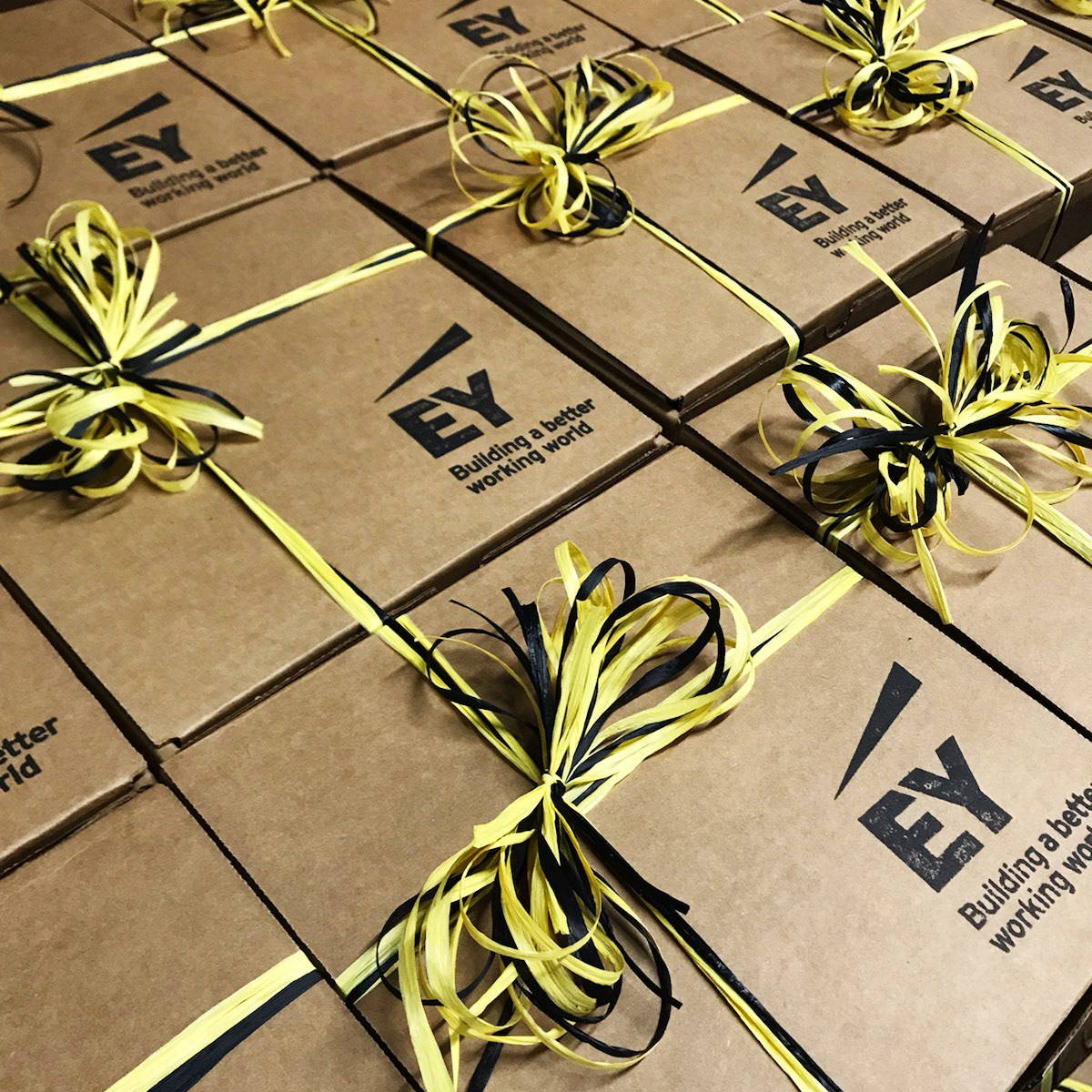 And then, we'll take it from there. Bibbidi Bobbidi Boo. Automated corporate gift giving: done.
Want to talk more about employee appreciation gifts or other corporate gifting needs? Give us a shout.