Zoom with a Splash of Vodka: Virtual Mixology 101
Fancy Sips' Sam Remboldt Mixes Zoom and Cocktail Making
Sam started her mixology journey as a fancy hotel bartender 9 years ago, but she has really learned more as a home bartender. When the pandemic forced her to go virtual, she made limoncello out of lemons and started hosting Fancy Sips cocktail classes over Zoom. Since we work with clients hosting virtual events, we wanted find out more about her classes, advice for making virtual get-togethers more fun, and her favorite cocktail.
When did you start hosting virtual mixology classes?
March 2020! Before the pandemic, we taught in-person mixology classes in the Nashville area. We were able to quickly pivot (thanks to some technology) to bring our experience to folks across the world virtually.
Tell us the about size of classes you offer. What is the smallest group and how large you can accommodate?
We can accommodate groups of all sizes, as little as 2 guests and as many as 1,500! We've taught small birthday parties for couples and large corporate conferences.
Do the participants suggest the drinks or can you recommend your favorites?
Both! We have a list of drinks that we recommend, but we can always create a custom menu for the event.
Do you have any playlists or favorite songs for the virtual classes?
We do! We have a whole list of playlists that we send out to guests during the class so they can play the music at home. :)
Tell us what is your favorite cocktail to make and why?
My favorite drink to make is the mojito. It's one of those super simple drinks that you can make in the glass (without any professional bar tools). It's fizzy, refreshing, and super yummy with or without alcohol. Plus- the mojito was the first drink that I taught in a mixology class so it's always had a special place in my heart. :)
When is the earliest you have hosted a class? Can you teach us how to make a Bloody Mary at brunch?
We've taught as early as 6am for our clients in Asia & Europe! Typically, we teach 1 pm - 9 pm CST.
the mojito was the first drink that I taught in a mixology class so it's always had a special place in my heart. :)
What barware tools do participants need?
None, really! We use 4 main bar tools during the class, but we always show an at-home replacement if someone doesn't have the professional bar tools.
Cocktail Shaker (or a mason jar, protein shaker bottle, or pint glass)

Muddler (or wood spoon)

Jigger (or a shot glass or tablespoon measuring cup)

Citrus press (or a pair of tongs)
Do you have any tips to make the class (or any virtual meeting, for that matter) more lively and fun?

We LOVE a good theme. Sometimes our event planners choose a theme and our team loves to run with it. We can customize the drinks, class trivia, and recipe cards to match the theme.

What is your favorite part of hosting a private virtual mixology class?

We say this all the time as a team: our main purpose is to connect people.
We look like a cocktail class business but at the end of the day, we CONNECT people. We bring people together through mixology, and that's such a gift. We love being part of people's birthday celebrations, bachelorette parties, and corporate conferences. For most folks, 'zoom meetings' have been boring and exhausting, and we get to come in and make things FUN.
Do all the drinks need to have alcohol? Can you tell us about options for non-alcoholic mixology classes?

Most drinks do NOT need to have alcohol. We typically teach the standard recipe (with alcohol) AND the non-alcoholic version of the drink recipe, so everyone can enjoy!

Anything you would like to add to give folks a better idea of what to expect?

Our classes are meant to be fun and interactive. We incorporate elements of trivia, fun ice-breaker questions, and mixology tricks to keep everyone engaged & entertained.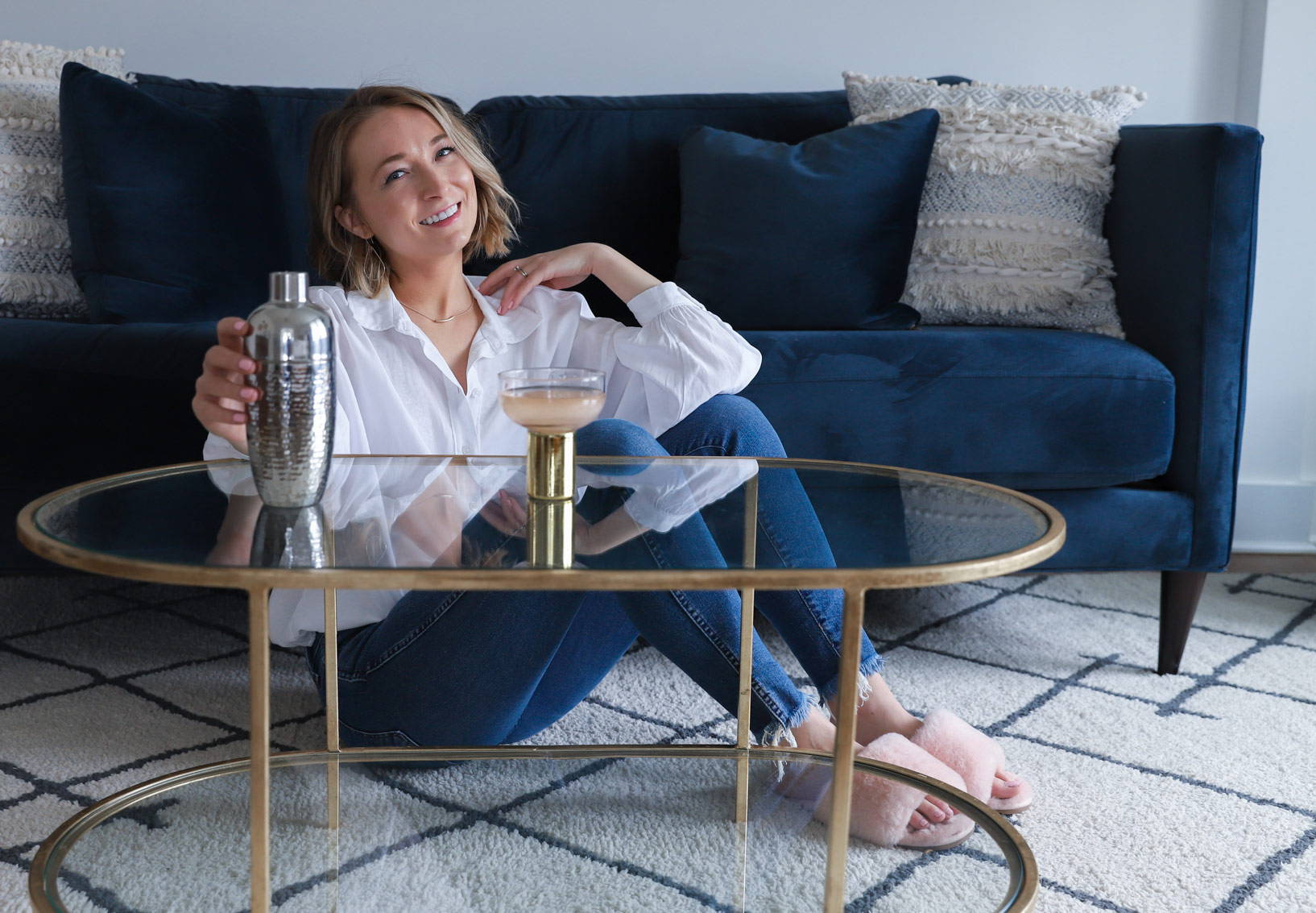 Want to make your virtual event extra special?
Add in-person experiences and connect with virtual attendees by sending gifts from small businesses across America. Fill out the form below and Nancy, Sam or Heather will be in touch with you soon.