Best Selling Business Gifts
BEST SELLING BUSINESS GIFTS
These business and corporate gifts are a proven favorite. Contact Sam Davidson at 615-475-7500 or fill out the form below for personalized service selecting the ideal gift.
FEATURED BEST SELLING BUSINESS GIFTS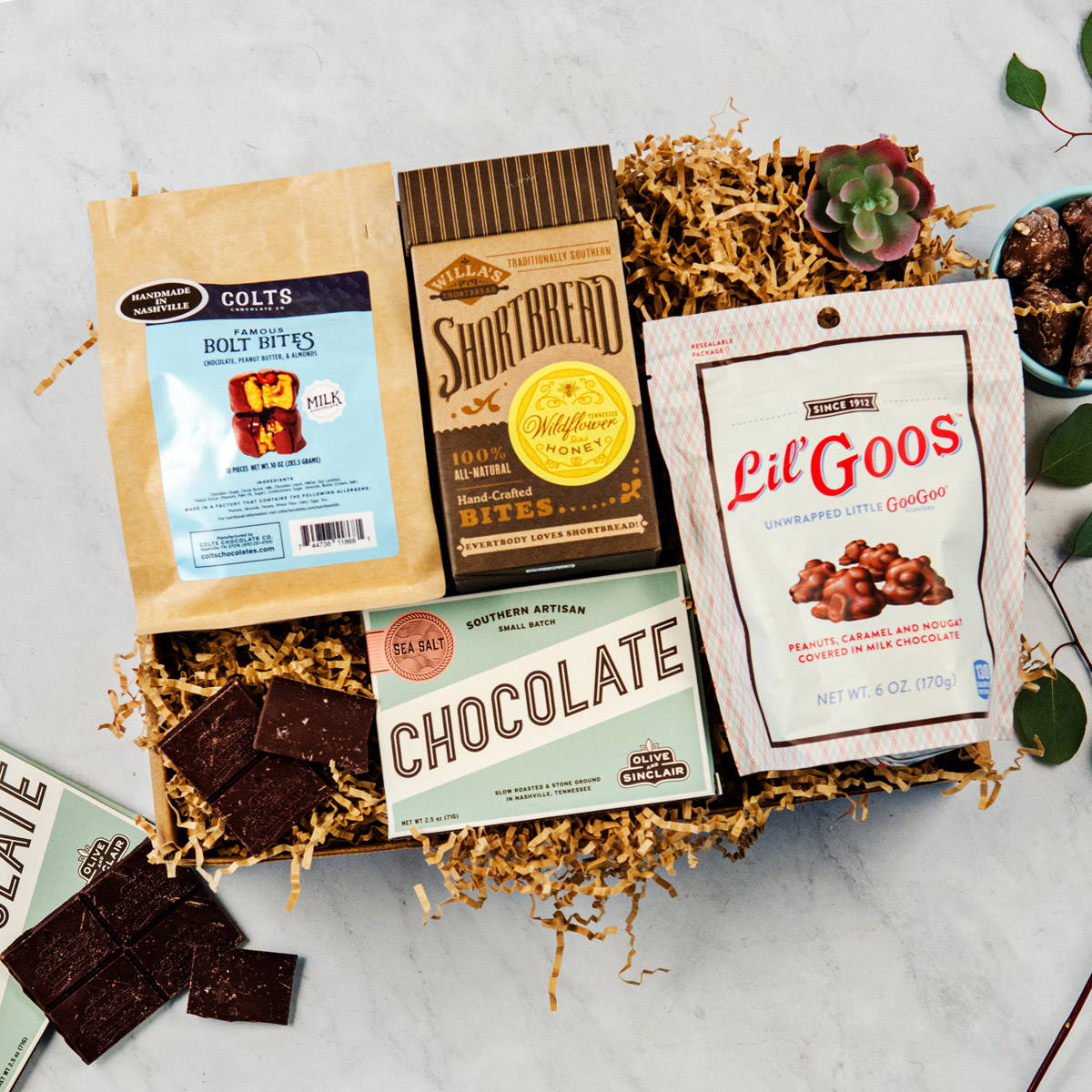 Everything Nice in Nashville
Starting at $49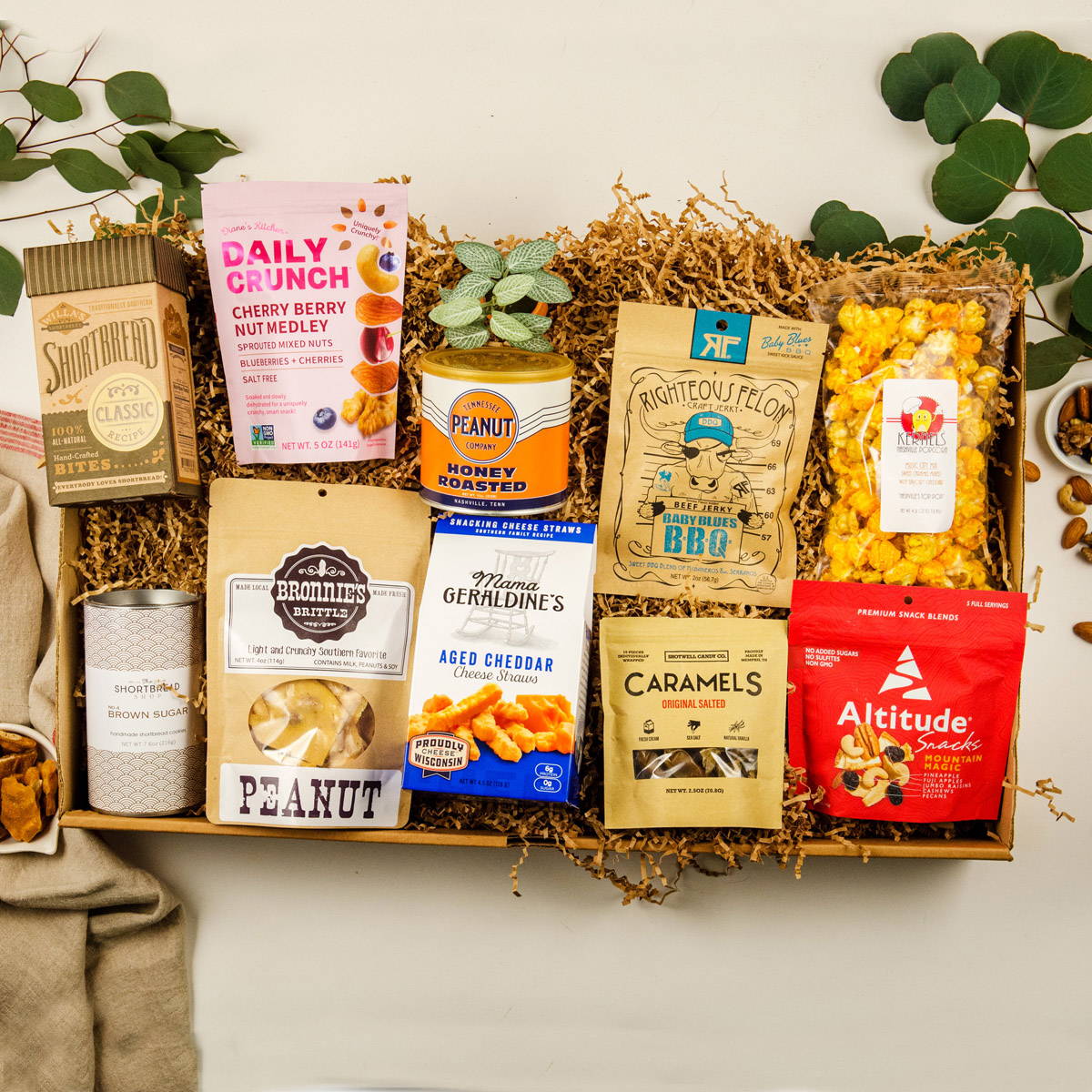 Home Office Snack Pack
$99 + add your collateral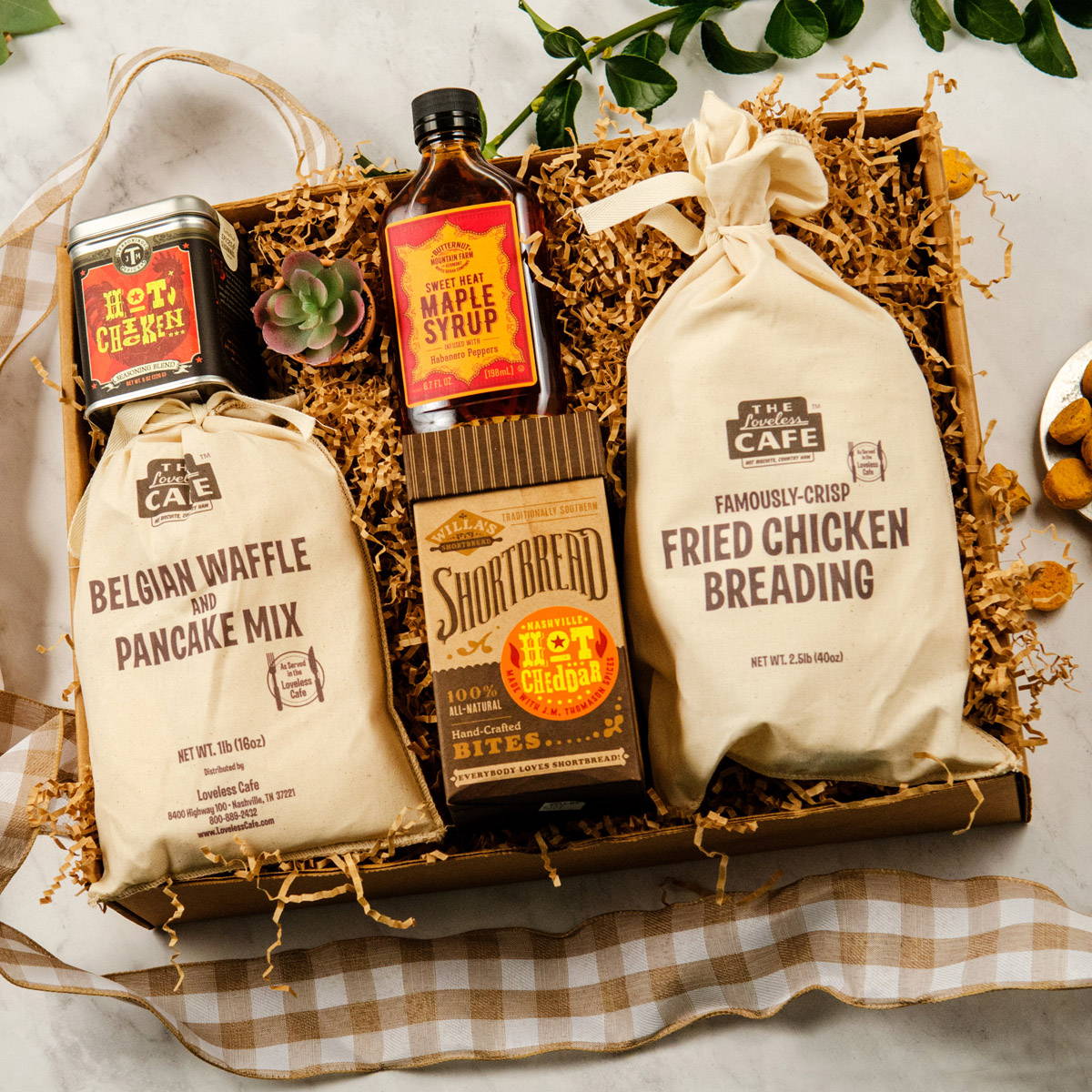 Hot Chicken and Waffles
$60 for a Nashville original!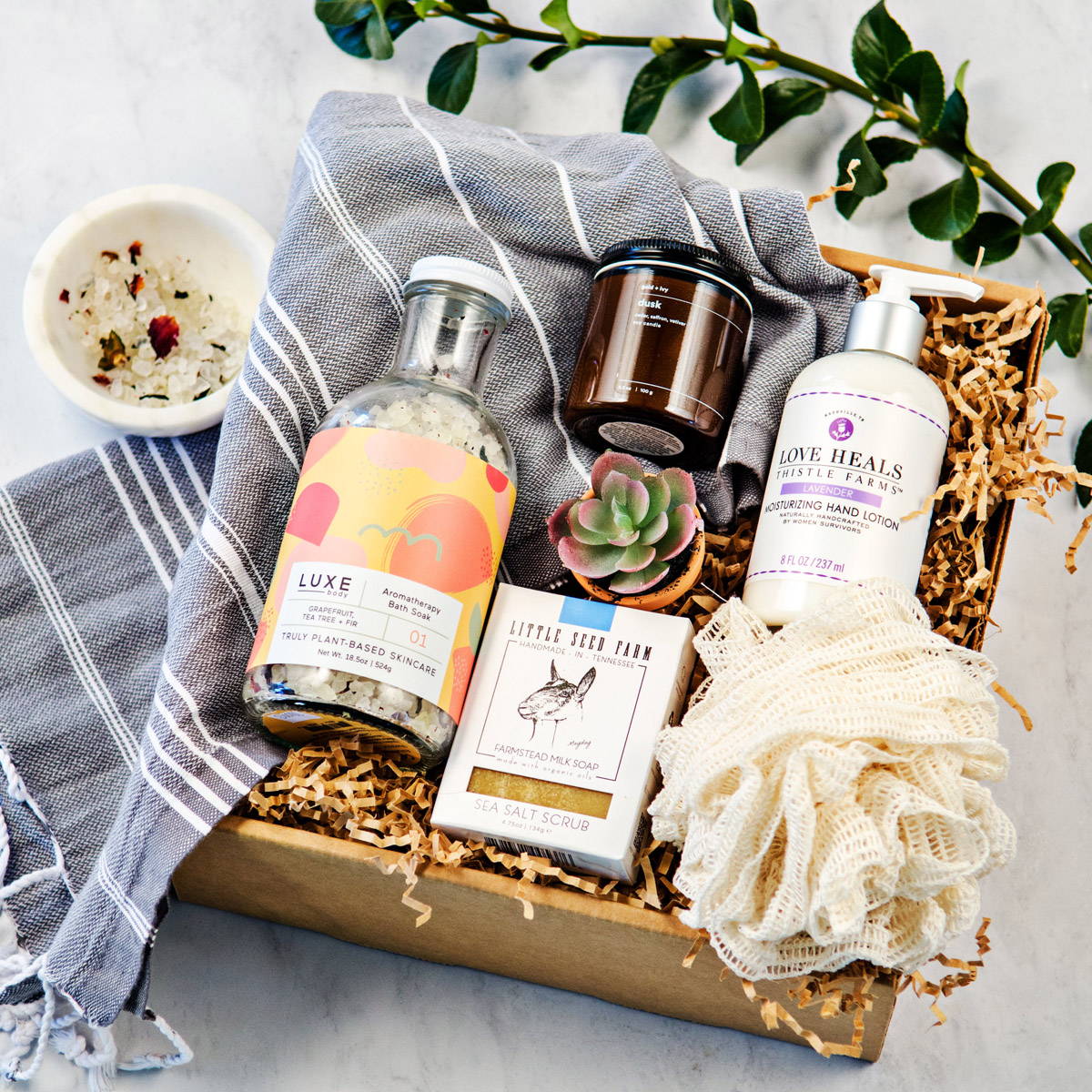 Spa Day All Day
$99 + add a branded box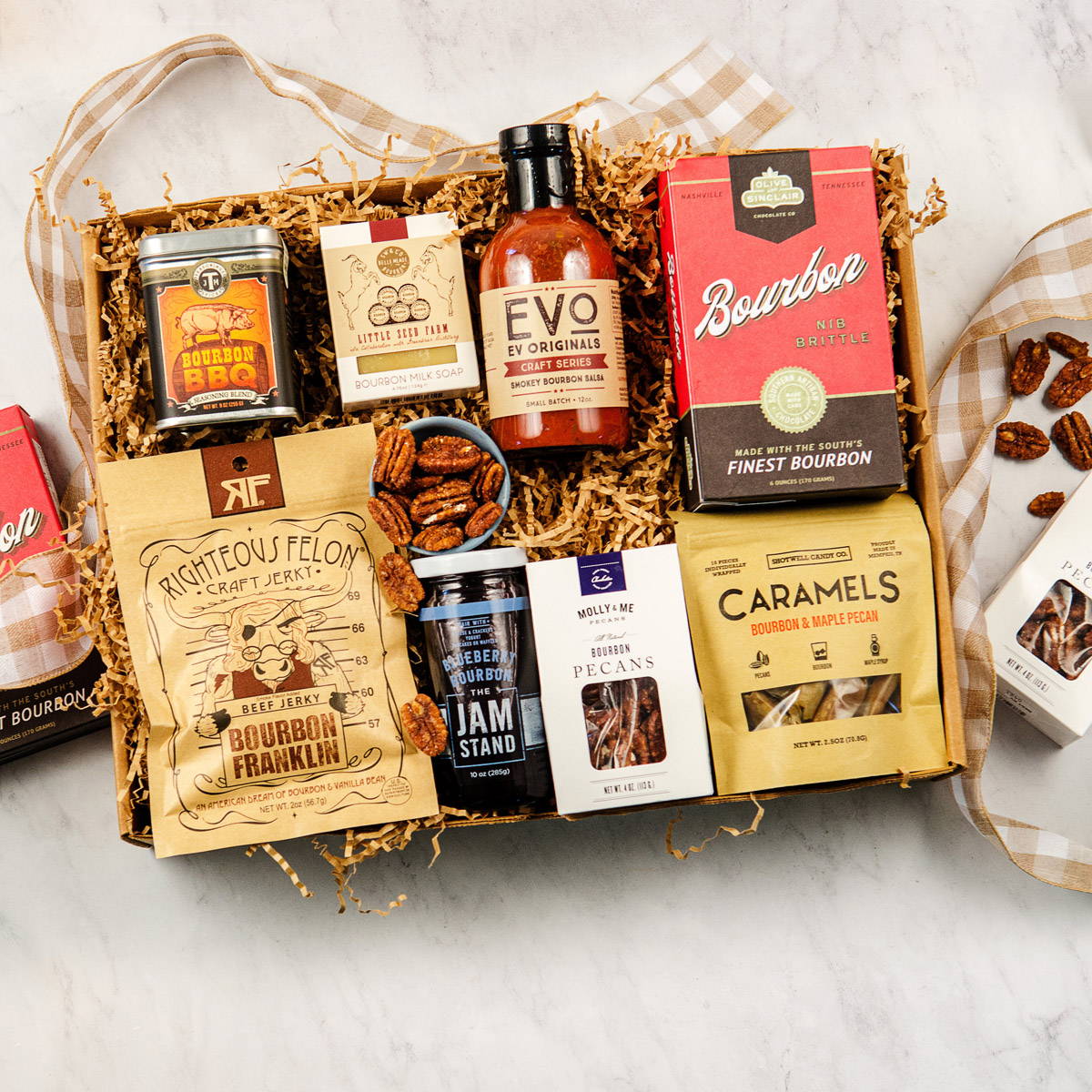 Bourbon Gift Set
$85 + add branded gift wrap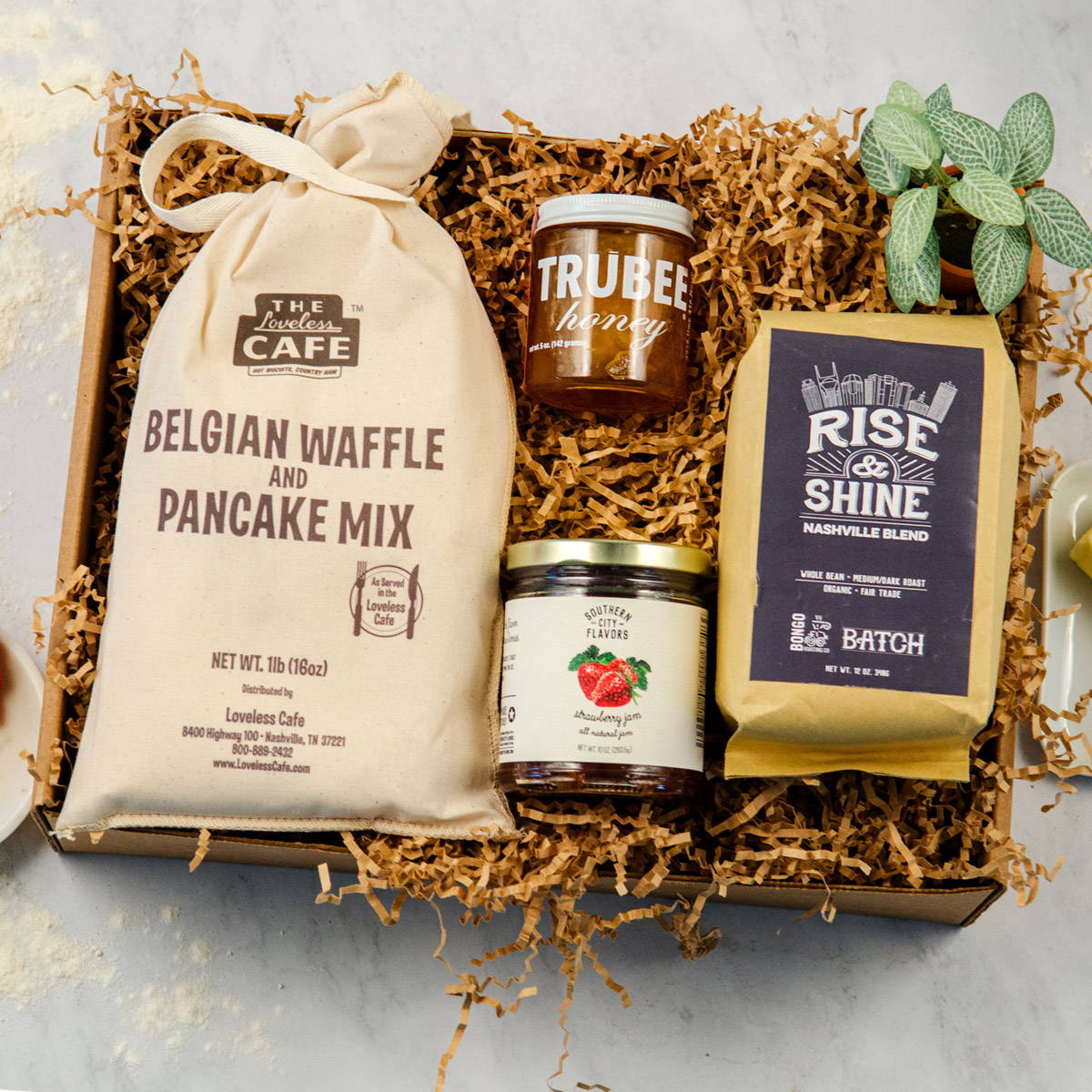 Waking Up in Nashville
$49 + ready to ship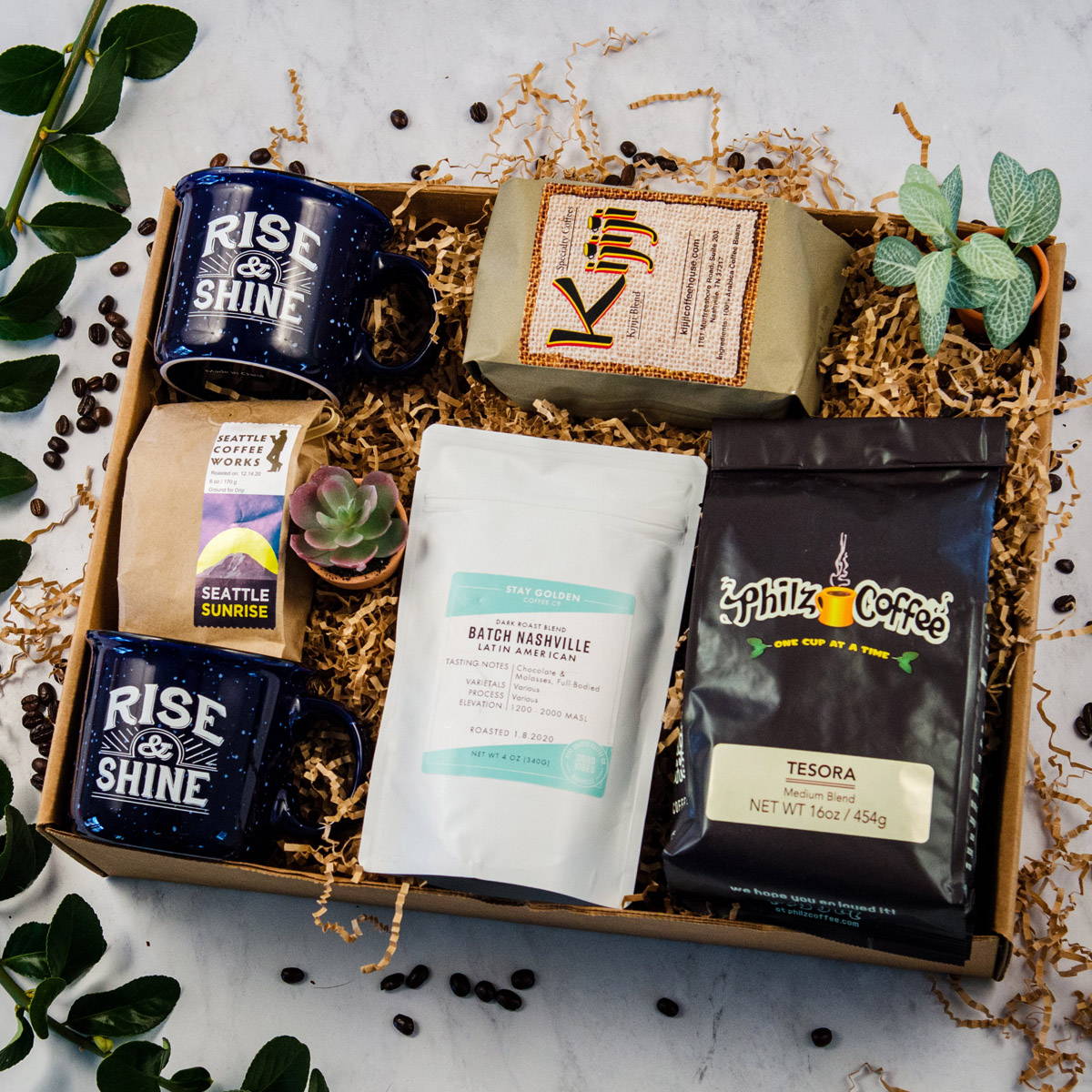 The Coffee Collection
$85 + customize the labels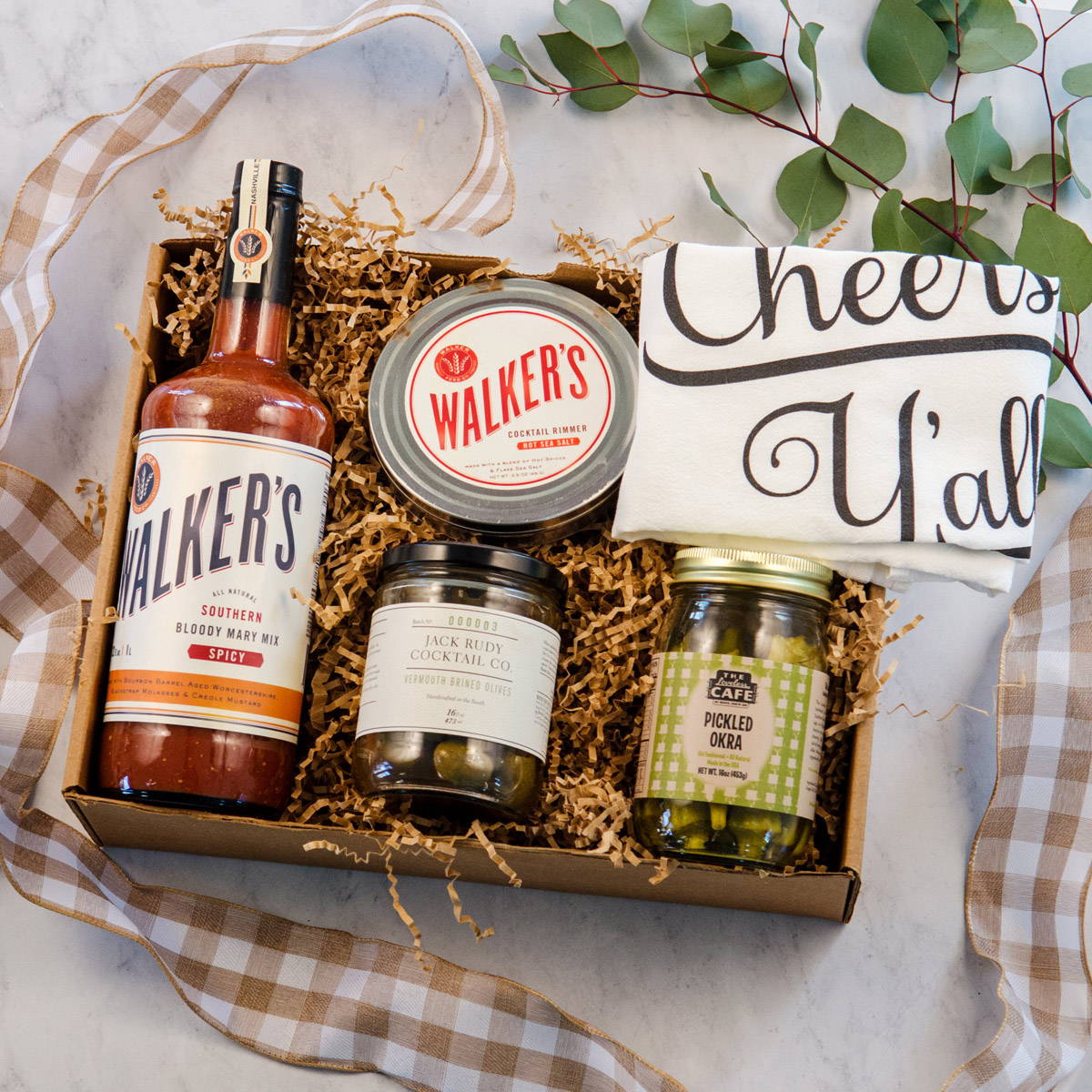 Bloody Mary Kit Gift Set
$62 + custom gift notes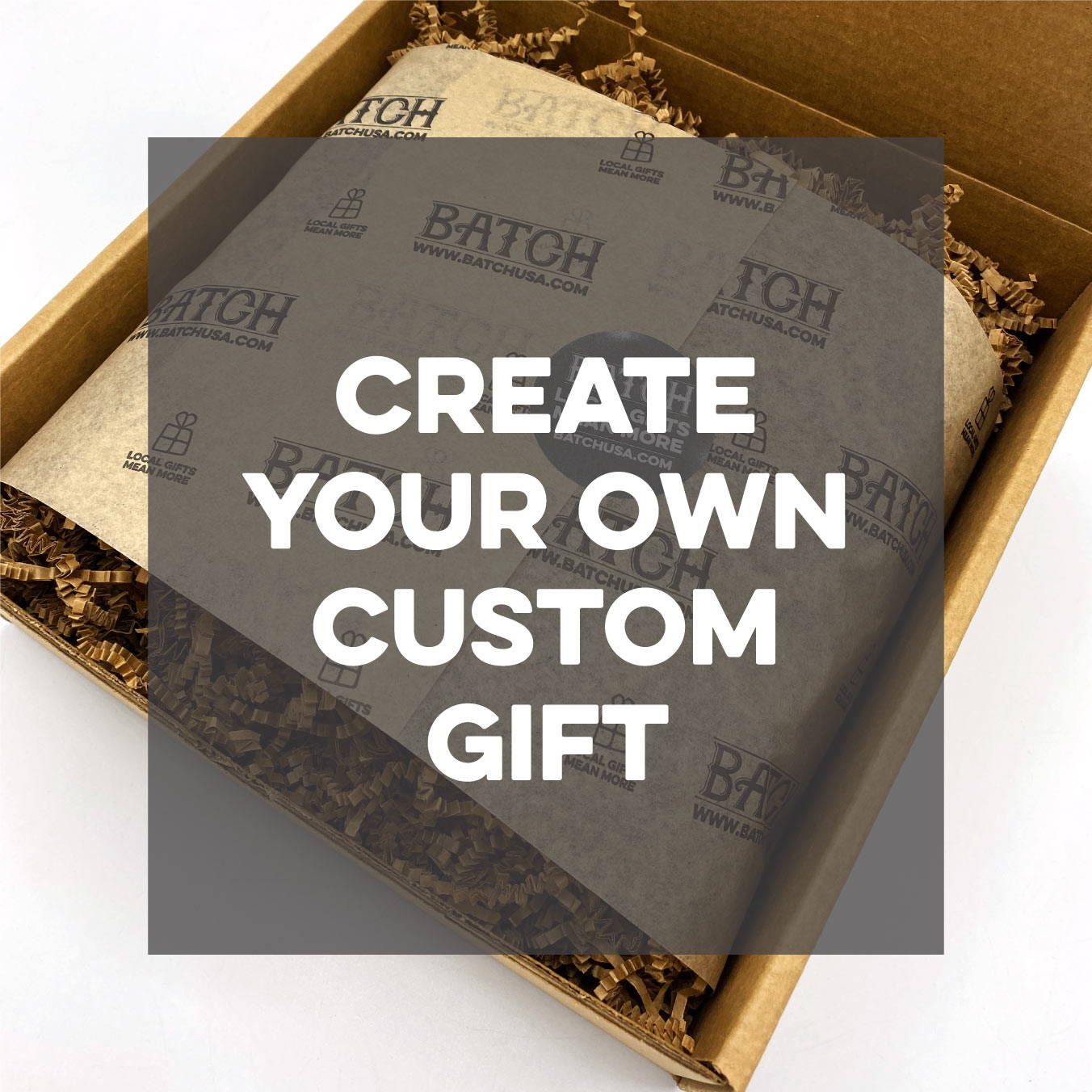 We have 100s of options
Create the perfect gift
CUSTOM PACKAGING AND GIFT UPGRADES
We can incorporate your branding, your items, your note, and even create custom branded products in collaboration with our makers.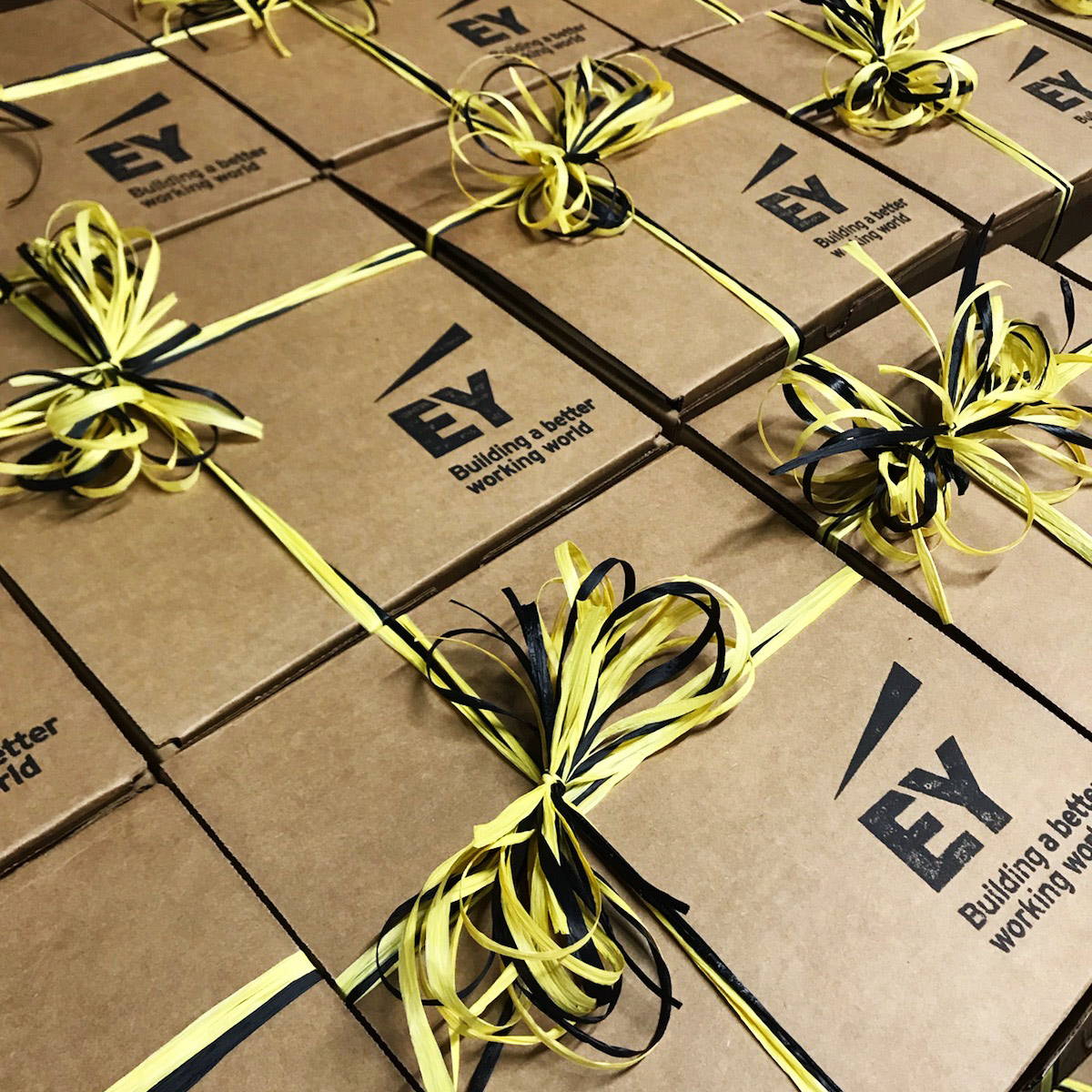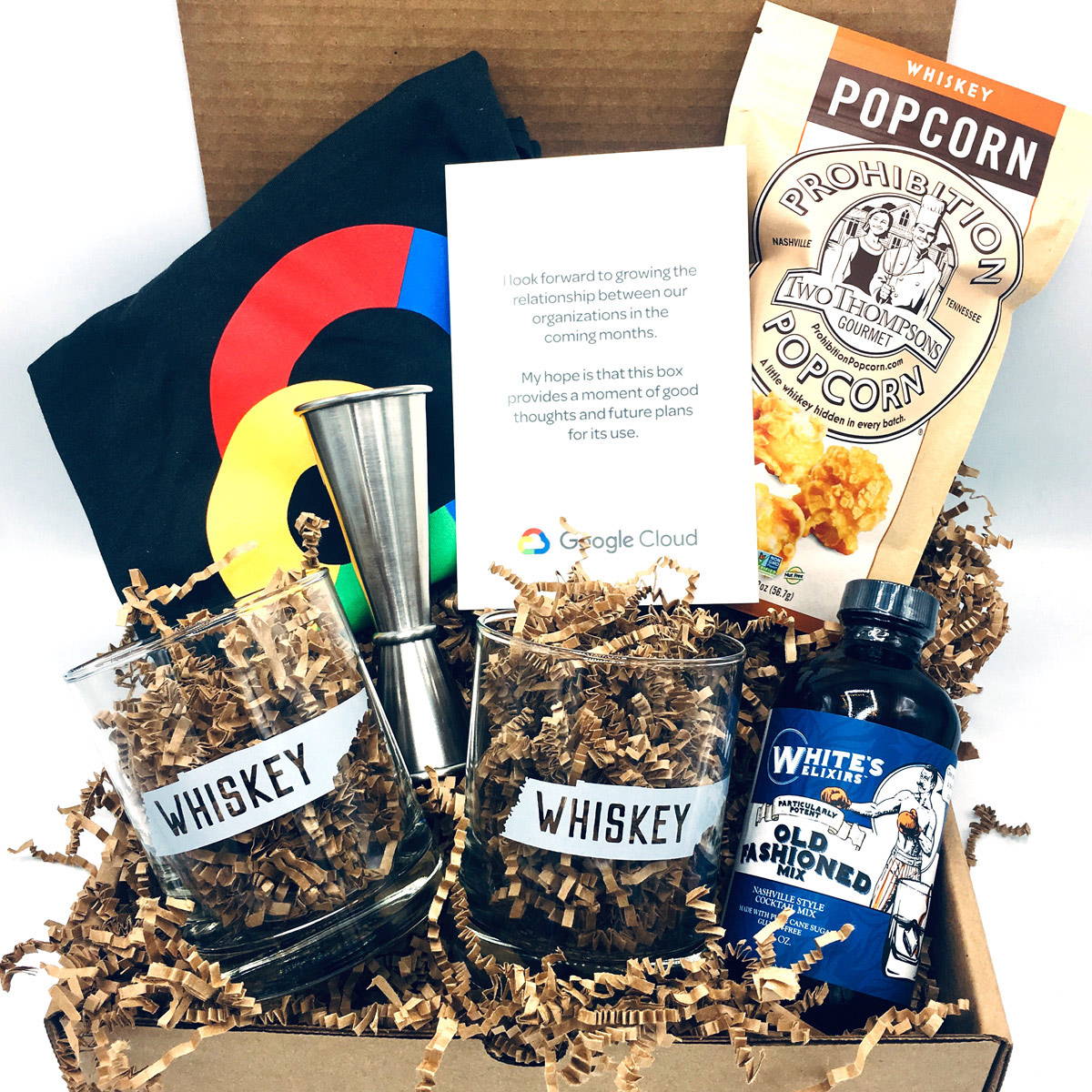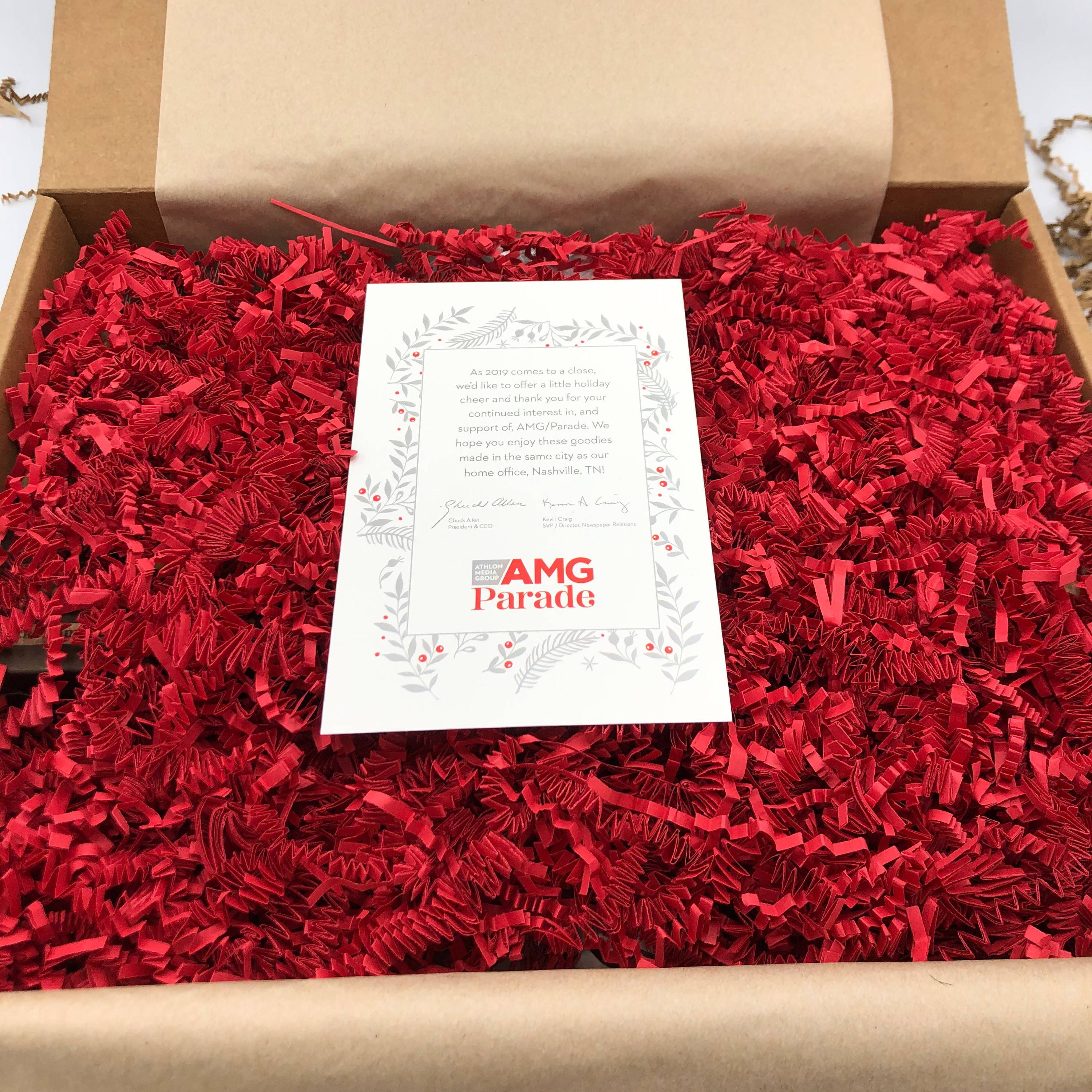 "I can't tell you how truly gobsmacked we are by this above-and-beyond gesture. Supporting local, minority-owned businesses whenever possible is a core value of our company, and you have exceeded our wildest expectations!"
Suzanne Masri
Vice President
Fred Rogers Productions
"Thank you so much for the awesome gifts! I've already received so many thank you's and people saying they were really impressed with the packaging and gifts. Mine came yesterday and it looked great. Huge thank you for making this happen!"
Sarah Esposito
Marketing Associate
Southwestern Investment Group
"I received so many happy texts/emails yesterday, and that is all because of you and your amazing Batch team! Everyone loved their pre-event boxes and it was the perfect personal touch for a virtual event. Thank you again."
Kiley Johnson
Events & Marketing Manager
PENCIL
SELECT CLIENTS AND PARTNERSHIPS


Ready to get started? Get in touch.

We can source from anywhere. Complete the form below to let us know where you'd like us to curate your perfect gift from and our team will be in touch!
Hang in there, our team will be in touch shortly.
This field is required
This field is required
This field is required
This field is required
This field is required
This field is required
This field is required