Every time you shop, small businesses and nonprofits across America win with Batch's fundraising coupon program.
As a proud citizen of cities across America, Batch has giving back baked into its DNA. In each city we operate, we love to give back to local organizations doing great things. And best of all, we do this without any upfront cost to the participating charity.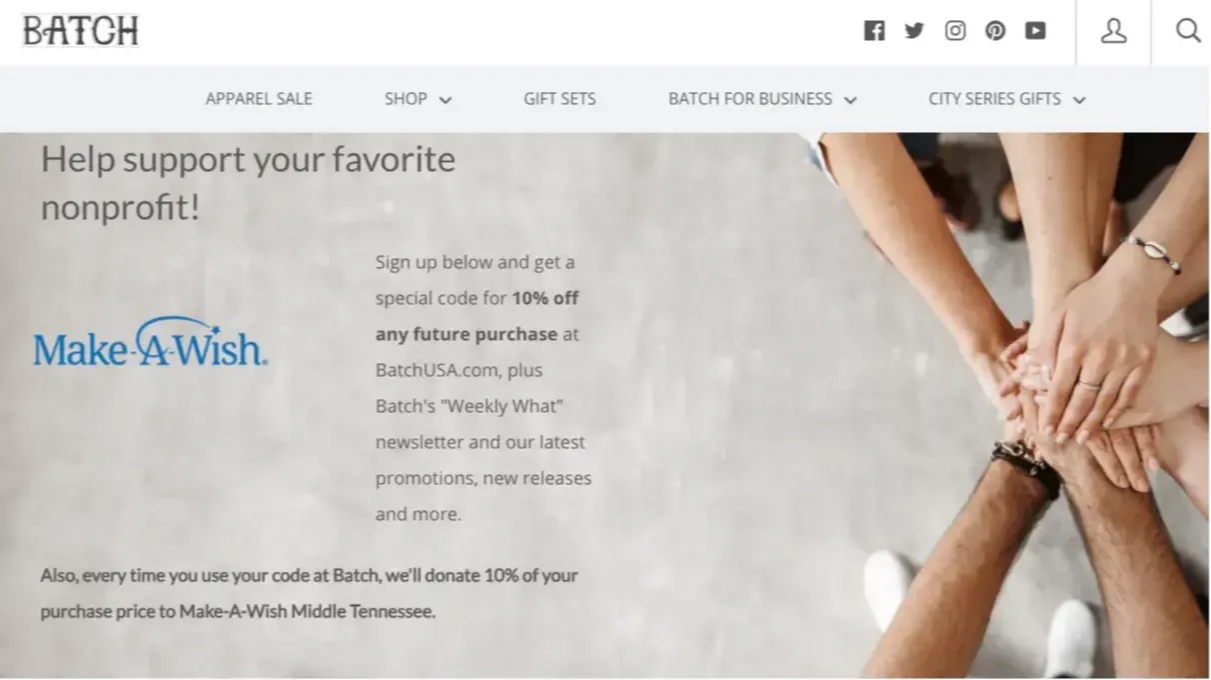 Complete the form below to get the conversation started and to set up a unique coupon code for your organization.

Our team will be in touch to provide design resources and coach you on the best way to get your supporters excited about supporting small businesses and your nonprofit with their gift purchases.

You reach out to your audience via email and social media to send them to a personalized page on our site.

Once they sign up to our email list, they'll receive a unique coupon code.

Whenever they shop at BatchUSA.com, they'll get 10% off AND we'll donate 10% of what they spend to your nonprofit. No minimum spend, no expiration date, no product limitations - it's literally that easy.

Each month, we'll send a check for what your supporters raised for your great cause.
---
Let's Talk About Working Together
Since our founding, Batch has aimed to be a proud citizen of the cities in which we operate. To that end, we enjoy partnering with local charities and causes to further their work and mission. Whether you'd like us to donate products to your upcoming silent auction or develop a long-term revenue sharing partnership, complete the form below and our team will be in touch to discuss next steps.
Thanks for all you do to make our community better.
Thanks! Our team will be in touch ASAP!
This field is required
This field is required
This field is required
This field is required