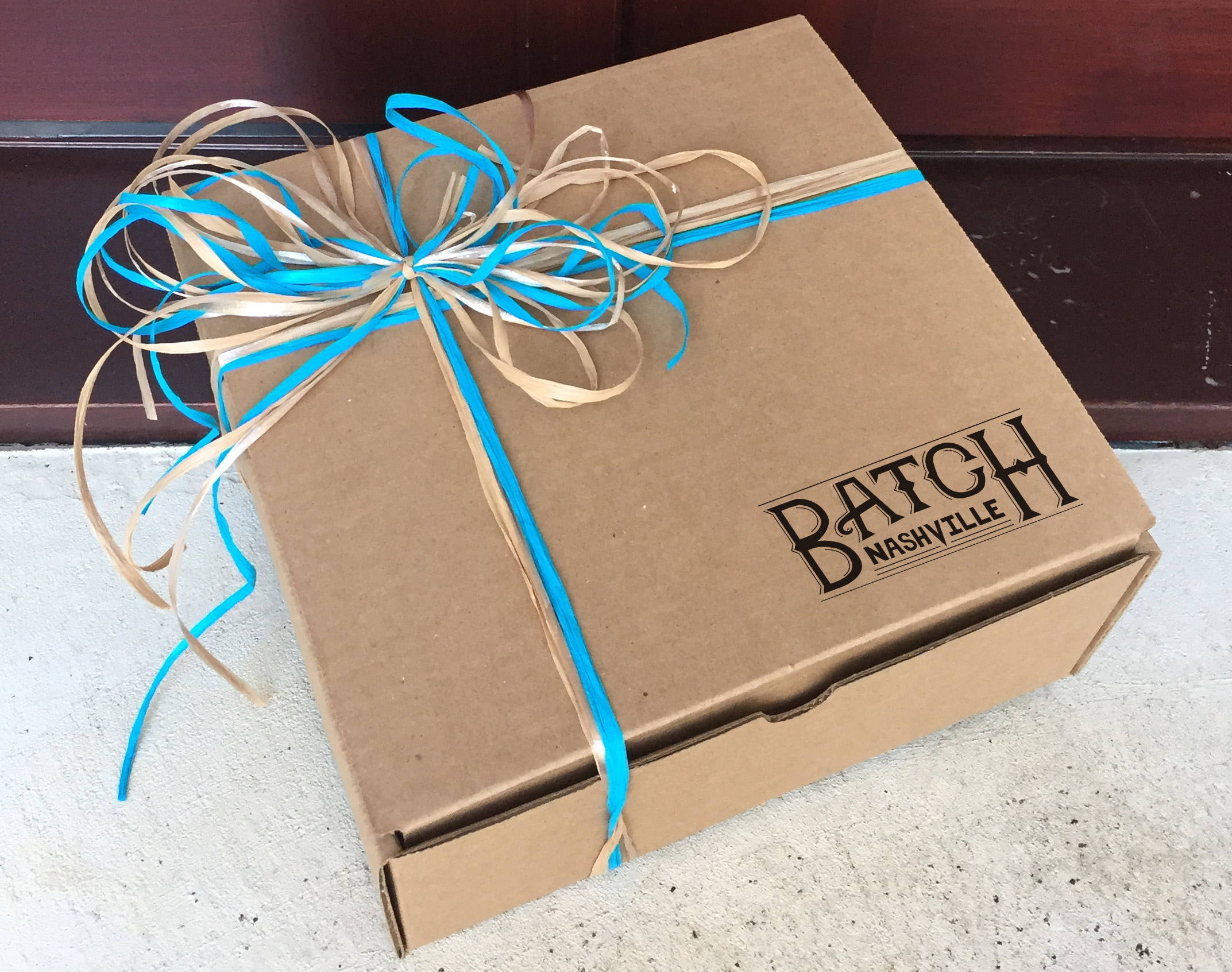 GIFTS FOR CANCELED NONPROFIT AND FUNDRAISING EVENTS
Connect with donors from a distance and raise more money than ever
If your annual dinner, black-tie gala, or charity concert has been postponed due to coronavirus, we can help. Batch is ready to help you engage donors at home to raise awareness and money for your great cause.
---
---
Just because your breakfast or songwriters night now has to be virtual doesn't mean it can't be a successful fundraising opportunity. Batch can help take the event into homes for a memorable and impactful experience.


I wanted to just send a note to say thank you. I received so many happy texts/emails yesterday, and that is all because of you and your amazing Batch Nashville team! Everyone loved their pre-event boxes and it was the perfect personal touch for a virtual event.
Kiley Johnson
Events & Marketing Manager
PENCIL
Due to the uncertainty of the coronavirus pandemic, nonprofits are canceling or postponing fundraisers, events, and donor experiences. Because of this disruption, it's more important than ever to keep and strengthen those relationships.
If your event - be it a concert, soiree, gala, breakfast, or walk - has been canceled, we've got the best way to connect.
With thousands of items from hundreds of small business makers, we specialize in meaningful gifts that you can send to your planned attendees, follow up after your digital fundraising ask, as a thank you gift to high-level donors, or to appreciate your board members and volunteers.
Don't have someone's (or several someone's home addresses? No problem. We've got a great solution that will let your recipients feel like the VIPs they already are.
To learn more about our nonprofit program, complete the form below.

Hang in there, our team will be in touch shortly.
This field is required
This field is required
This field is required
This field is required
This field is required
This field is required
This field is required
Batch gifts make a great upgrade to VIP ticket holders. Whether you've had to cancel a movie showing or festival, an art exhibit, or a special performance, Batch can help customize a special ticket upgrade option that generates more income for your organization.